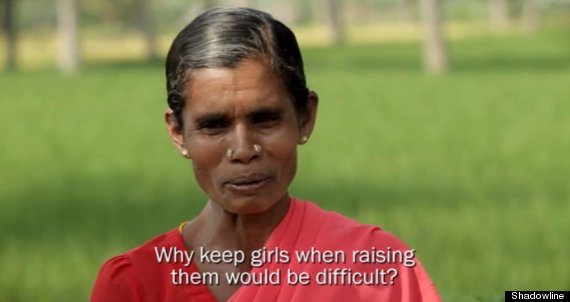 Exciting news: It's a Girl was recently featured as one of "12 Mind-Blowing Documentaries to Watch on Netflix" by The Huffington Post!
The article says, "This upsetting look at "gendercide" in India and China encounters the devaluation of females and the extent to which it has led to infanticide and violence toward women. In case you needed further warning as to precisely how grave this situation has become: the film opens with a woman who has given birth to and subsequently murdered eight of her daughters."
If you haven't seen It's a Girl yet, catch it on DVD, iTunes, Netflix, or Hulu, and let me know what you think!